Time travel
We offer time travel experiences for schools and other children's groups. During the time travel, adults as well as children assume roles of people that lived at the beginning of the 20th century. The children get to actively participate in the chores of the farmstead. The time travel experience is customized to suit the age of the participating children, the size of the group and the time of year.
Birthday parties
We arrange children's birthday parties The parties are customized to suit the wishes of the group, but usually contain outdoor games, crafts and of course freshly made waffles and juice. Please contact us for more information!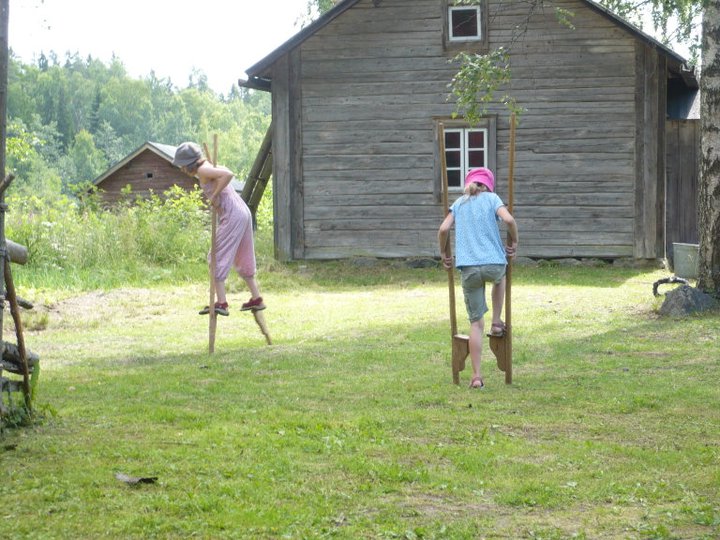 Outdoor games
The museum are is open to groups who want to come and experience outdoor games, like walking on stilts. Groups can use the toys free of charge, booking is however required. It is also possible to book a guide to lead the group through games that were popular a hundred years ago.